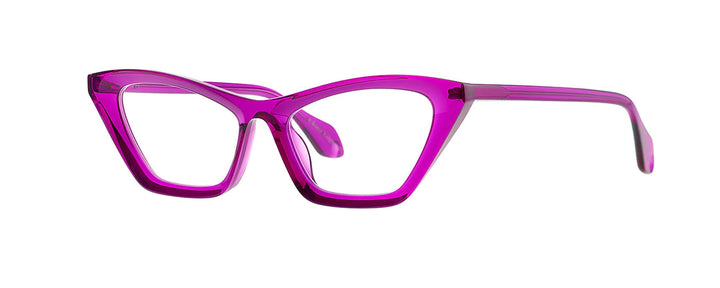 ---
Mille means 'thousand' in French, but it also stands for the 'millennials', aka Generation Y. This is the first generation to grow up in the new millennium. Members of this generation are said to be self-confident and critical, but also sociable and optimistic. They've grown up with all the benefits of information and communication technology and expect everything to move quickly. Mille is a perfect match for the trendy millennial.
Model Mille+89 by Theo belongs to the family: Mille Acetate. The Mille+89 is made of acetate and has a cat-eye/butterfly shape.  This model has an extra heavy look 'n feel.
SIZE: 53/17
FEATURES:
Full Acetate Frame Material
Acetate Temples
Manufactured in Belgium
Shipped with in original packaging (hard or soft case embossed with the 'Theo' logo)
*For further information on this pair, please email us at info@eyewearbyolga.com
**Please consult our Style Guide for more information on how to choose the frames that suit you best.
***Please note all Theo frames are final sale. Email us at info@eyewearbyolga.com for any questions related to this product.