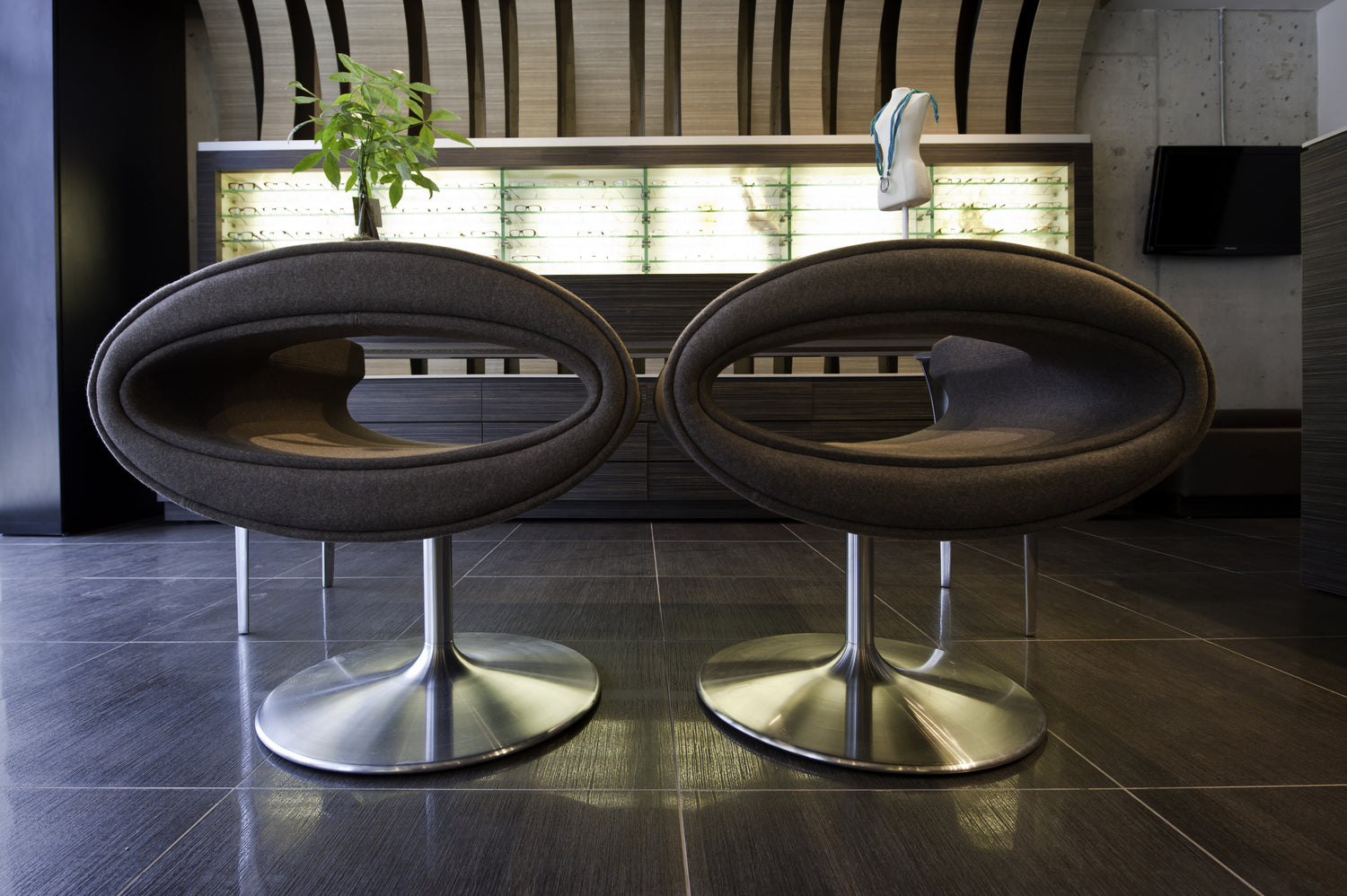 Style Guide
Need help choosing the right frame/sunglass for yourself? Look no further, we are here to help!
What You need to know
How Do You Choose the Best Eyeglasses?
There are several considerations to look at when choosing a frame. The first consideration is your face shape. You should also consider your hair color, and complexion. If you are purchasing frames to put prescription lenses in, you might want to think about what you will be using the frames or sunglasses for, such as general, reading, or sport. Finally you should consider what type of material you like best for the frame, and the lenses (if you decide to put an prescription in them). Opticians are experts in helping the many different clients who come to us for looking for the perfect eyeglasses.
What shape is your face?
The first thing to consider when choosing a frame is your face shape. There are generally seven different face shapes, and different frames look best on each different type of face.  The seven face shapes are oval, round, square, triangle, oblong, heart and diamond. There is a simple way to determine what shape your face is. Take a lipstick or lipliner, look in the mirror, pull your hair back, and outline your face while looking in the mirror.
Take a look at this video for a visual explanation of how to determine your face shape:
Now that you know your face shape, what eyeglass frame will look best on you?
Oval: Those with an oval shape are the luckiest of all. Oval faces are symetrical, and are longer than wide, which makes them the easiest to find frames that are flattering. Pretty much all frames look good on oval faces.
Square: Square faces have strong jaws and wide foreheads, and are in proportion to one another. A square face looks best with frames that soften the angles of the face. Round, oval, and slightly curved frames are ideal, as well as narrow frames.
Round:  Rounded faces have soft foreheads and chins, with no angles. Avoid glasses with a lot of curves in them (any that mimic your face shape). A round face looks best with frames that will add angles and definition to the face. Straight angular frames such as rectangular shapes balance the softness of the face and add structure to it.  Strong colors are also a good choice.
Triangle: Triangle faces have narrow, round chins and wide foreheads. Faces that are triangle shaped look best with frames that are wider at the bottom, very light colors and materials.  Both cat-eye, semi-rimless and rimless frames also look great.
Heart: Heart faces have a wider forehead and cheekbones than chin. To balance out a heart shaped face, choose smaller frame styles without detail and a lower set temple. Rectangular, square, and aviator frames will all work with this face shape.
Oblong: Oblong faces have square chins with a face that is longer than it is wide. Oblong faces look best in round, square, or rectangular frames, as well as details on the temples. Look for frames that add width to counterbalance the length of the face.
Diamond: Diamond faces are narrow on the top and the bottom. The best frames for diamond faces are frames that bring attention to the top of the eyes, such as cat-eye shapes, or highly decorative frames.
Complexion and Hair ColorYour complexion and hair color should complement the color frame you chooseEye Glass Frame MaterialsHow do you know which frame material you should choose for your eye glass frames?Eye Glass Lens MaterialsThere is a variety of lens materials to choose from when choosing your lenses. The optician at our flagship boutique can help you choose what is right for you.
Frame Size
Also important to consider in sizing is the physical measurements of the frame. On our site, all measurements are in mm (millimeters) and the sizing goes as follows (Eye Width, Bridge Width, and Temple Length).
Also keep in mind...
If you need any further assistance with finding a perfect frame, let us know! We would be glad to assist you. You can email us at info@eyewearbyolga.com, fill out the contact form below or stop by our flagship store! See map below for our location.